Larry Kittelberger (Senior Vice President, Technology and Operations( Retired) at Honeywell International)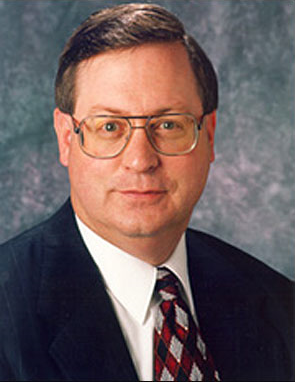 Larry Kittelberger served as Senior Vice President, Technology and Operations at Honeywell International when he retired in April 2010.  In this position, he led Honeywell's Engineering, Operations (Manufacturing, Logistics and Procurement), Information Technology, Real Estate and Global Security organizations.
Due to the sensitivity of the businesses in which Honeywell operates, Larry established a comprehensive Cyber Security unit within Honeywell.  This unit works closely with the Defense Industrial Base and the U.S Department of Defense to ensure the integrity of Honeywell's networks, data and information.  During most of his 40+ year career in industry, Larry held a U.S. government secret or top secret clearance.
Prior to joining Honeywell in 2001, Larry was senior vice president and chief information officer at Lucent Technologies Inc/Bell Laboratories. From 1994 to 1999, Larry served as senior vice president and chief information officer at AlliedSignal Inc. Earlier, Larry had a 25-year career at Tenneco, where he held a variety of leadership positions in engineering and information systems.  His most recent role was chairman of the company's CIO Leadership Council.
Larry earned a bachelor's degree in computer science from Pennsylvania State University in 1970 and an M.B.A. from Old Dominion University in 1975. Old Dominion University honored Larry in 2008 with the Distinguished Alumnus Award.  He received the Outstanding Engineering Alumnus Award from the Pennsylvania State University School of Engineering in 1998 for his achievements in engineering and business.  In 1997, as a result of his dedication to the Virginia Council on Information Management and his efforts to improve Virginia, Governor George Allen declared February 18 as Larry Kittelberger Day.
Larry was a former Director for Arbitron, Inc. ( Chairman of the Compensation Committee, Chairman of the Technology Committee),  Commonwealth Industries and Aleris International, Inc.  He also served on the advisory boards of IBM, AT&T, the Pennsylvania State University College of Information Sciences and Technology. He serves on the advisory board of the MBA program at Old Dominion University and is a member of the Board of Trustees of the Research Foundation of Old Dominion University.  Larry also serves on the advisory board of the Leadership Capital Group.
Tom Fountain (CTO – Pneuron Corporation)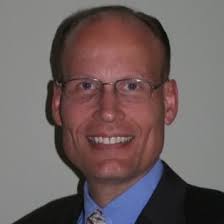 Tom Fountain is a technologist with deep experience as technology and IT executive at various fortune 100 companies as well as startups. Currently he serves as the Chief Technology Officer of Pneuron Corporation where he provides technology and product leadership to help businesses connect dispersed, global systems and improve performance with speed & agility.
Tom has previously served as Global CIO for Bunge Corporation. Prior to that he also served in various senior CIO roles at Honeywell International and GE. Tom spent 4 years as an intelligence officer at the CIA and held Product Management and Architecture roles at Dell Corp.
Tom attended Massachusetts Institute of Technology and received a bachelor of science degree in Electrical Engineering. He later attended Duke University where he received both an MS degree in Electrical Engineering as well as an MBA from Duke's Fuqua School of Business.
Rakesh Singh (CEO – Mailbin)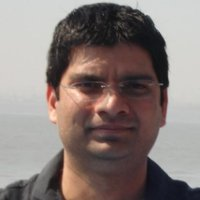 Rakesh Singh is founder and CEO of Mailbin where he is busy creating an intelligent email service that acts like a personal assistant. Rakesh has previously co-founded Offermatic, a Kleiner Perkins-backed startup allowing merchants to deliver targeted deals based on customers' credit card purchases.
Prior to Offermatic he was Principal Engineer at NexTag and Platform Architect at Yodlee where he spent 6 years building and maintaining the Yodlee technology. Prior to this, he had a brief stint at Microsoft and enjoyed consulting fortune 500 companies.
Rakesh holds a master's degree in Computer Science from University of Pune.